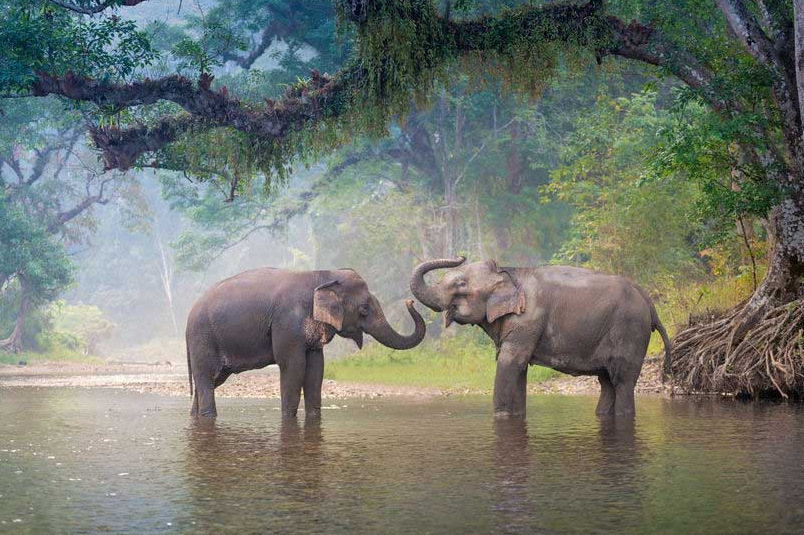 | | |
| --- | --- |
| Local level | ★★★★☆ |
| Recommendation level | ★★★★☆ |
| Budget | 2000 - 2300 TB / person per day |
Information about KHAO SOK National Park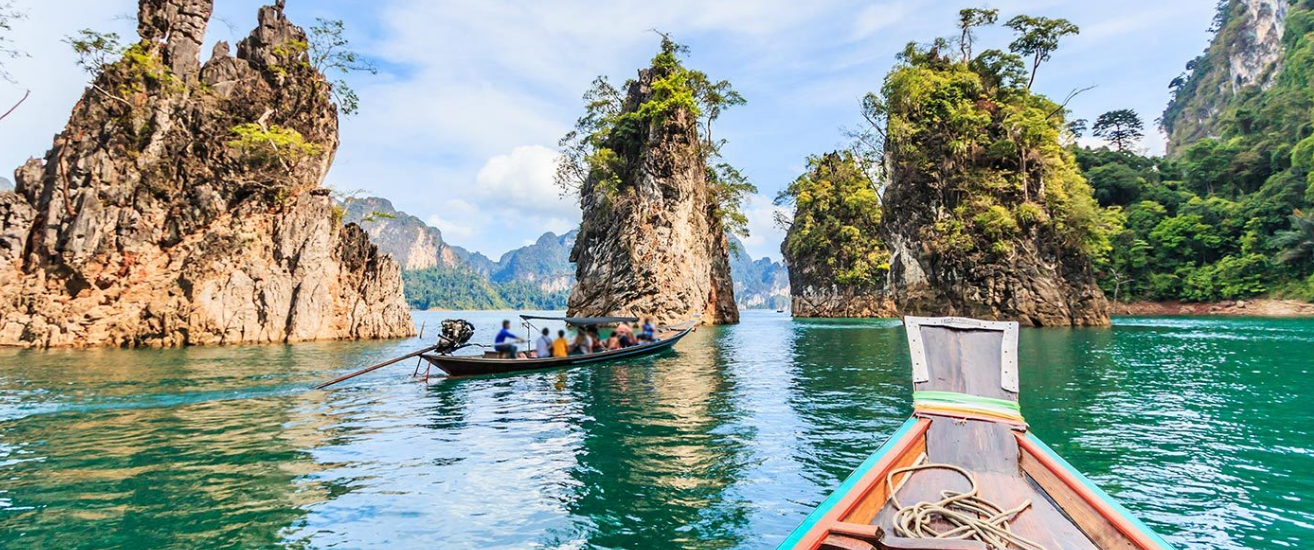 KHAO SOK is a beautiful National Park in Thailand where you'll be lucky enough to spend a great time in  some very unique accommodations surrounded by the jungle and rivers, the site is formed by a large tropical forest, also as different waterfalls and a majestic lake.
The landscapes are breathtaking, so prepare yourself to an amazing wildlife experience because it's the home of the oldest green rainforests in the world of 740 km2, aged back 160 million years and considered as the wettest zone in the whole Thailand.
Secrets of KHAO SOK Park
Along the Klong Sok, the main river, paths cross immense bamboo groves and the thick rain forest, you'll be lucky enough to see large mammals, including elephants and leopards roam freely and discreetly; while you have to pay attention to cobras and scorpions that make frequent appearances, there are also more than 300 species of birds and 35 varieties of bats.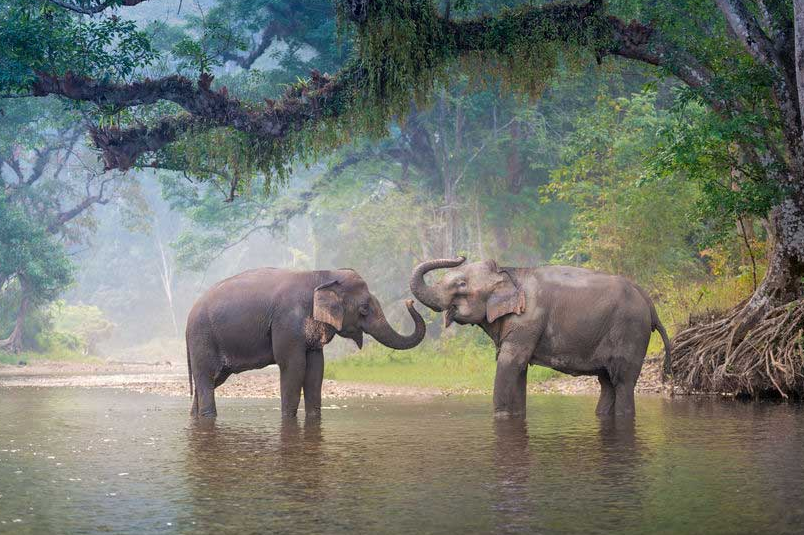 Wing Hin waterfall "rock waterfall" plunges from a height of 20 m towards immense polished rocks, it is 5 km walk away from the park entry there you'll pass across fallen Bamboo's on route, so don't worry you'll be with a group of people from your jungle resort leaded by a guide.
Benefits of having a guide is that they know how to deal with big or small issues that may arise. Leeches, snakes and other things to watch out for.
Further on, 3 km away, you will find Tang Nam, a gorge dug by the Klong Sok, which shelters a deep pool of crystal clear water.
64 km from the entrance to the park is the main attraction of Khao Sok: the Chieo Lan dam. Created in 1982, more than a hundred limestone monoliths protrude from this expanse of water, creating an indescribable decor ... especially in the morning, at a time when these strange islands are lit by the sun, as well as the limestone peaks surrounding the lake are home to multiple caves.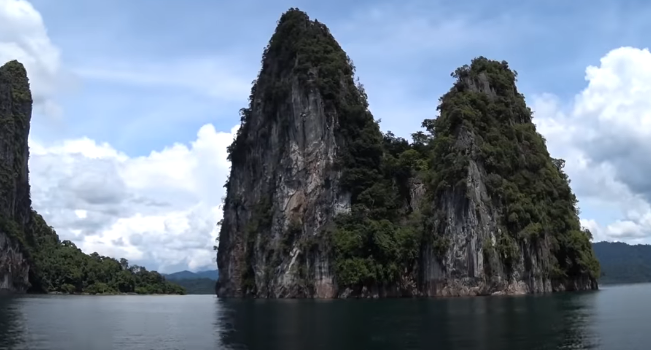 Do not hesitate to take a dip in clear water and discover swimming among hundreds of carp.
How to get in KHAO SOK Park
We suggest choosing a whole organized excursion from your hotel. Otherwise, take a van to Surat Thani [250 Baht, 1 hour], Krabi [300 Baht, 2 hours] and a few other destinations start from the park every day.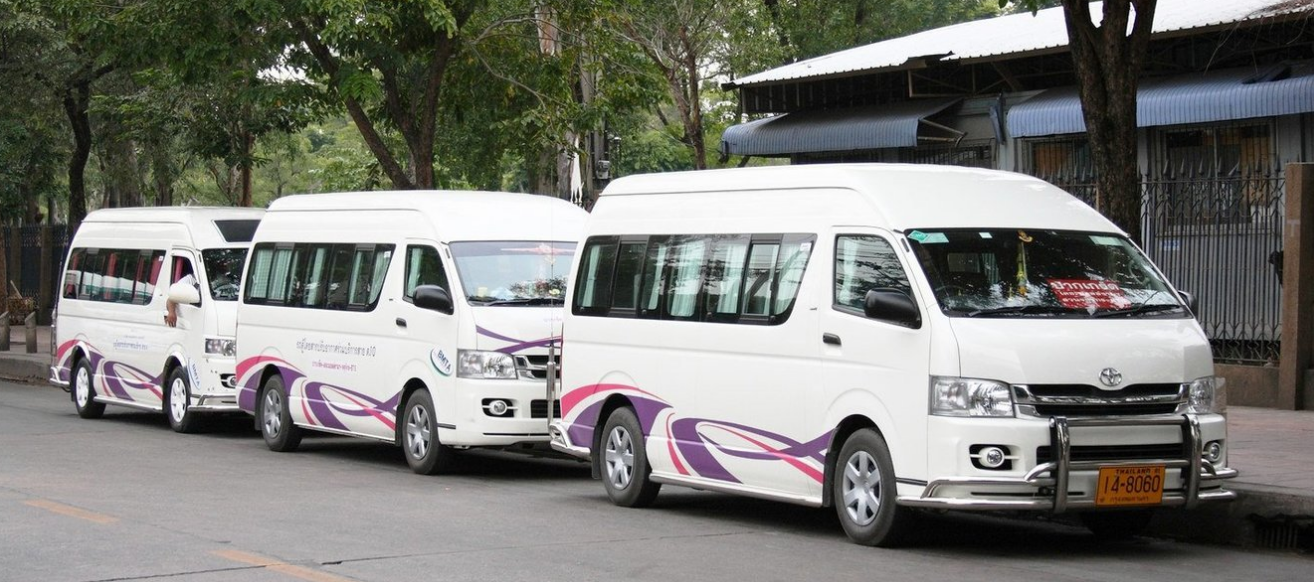 Best timing to visit the Park
The best time to explore these trails and cross the waterways is between December and April, in the dry season.
But to explore the waterfalls in all their splendor and have some chance to observe monkeys, boars, elephants and bears, all present in the park, better to choose the end of the rainy season, from August to October.
Where to stay during your excursion
Near Khao Sok National Park, there are many interesting hotels in various forms such as Tree Tops Jungle Guesthouse, Tree-dwelling accommodation and apartments in caves or floating houses.
Find a place like this!
Our Jungle Camp - Eco Resort : https://www.khaosokecoresort.com - Price : 29$/night
OUR JUNGLE HOUSE : https://www.khaosokaccommodation.com - Price : 43$/night
500Rai Farmhouse Khaosok : https://www.500rai.com - Price : 370$/night
Khao Sok Green Valley Resort : https://www.khaosokgreenvalleyresort.com - Price : 40$/night

You can also contact to
- Vieng Travel in Bangkok : 02-280-3537
- Greenwood Travel Phuket : 07-633-1018.
Or book a reservation on:  www.tripadvisor.com or www.booking.com
The KHAO SOK Park emplacement and map
Address : 62 Khlong Sok, Phanom District, Surat Thani 84250, Thailand
Opening time : 7AM to7PM.
Regular holiday : National holidays only.
Website : https://www.khaosok.com