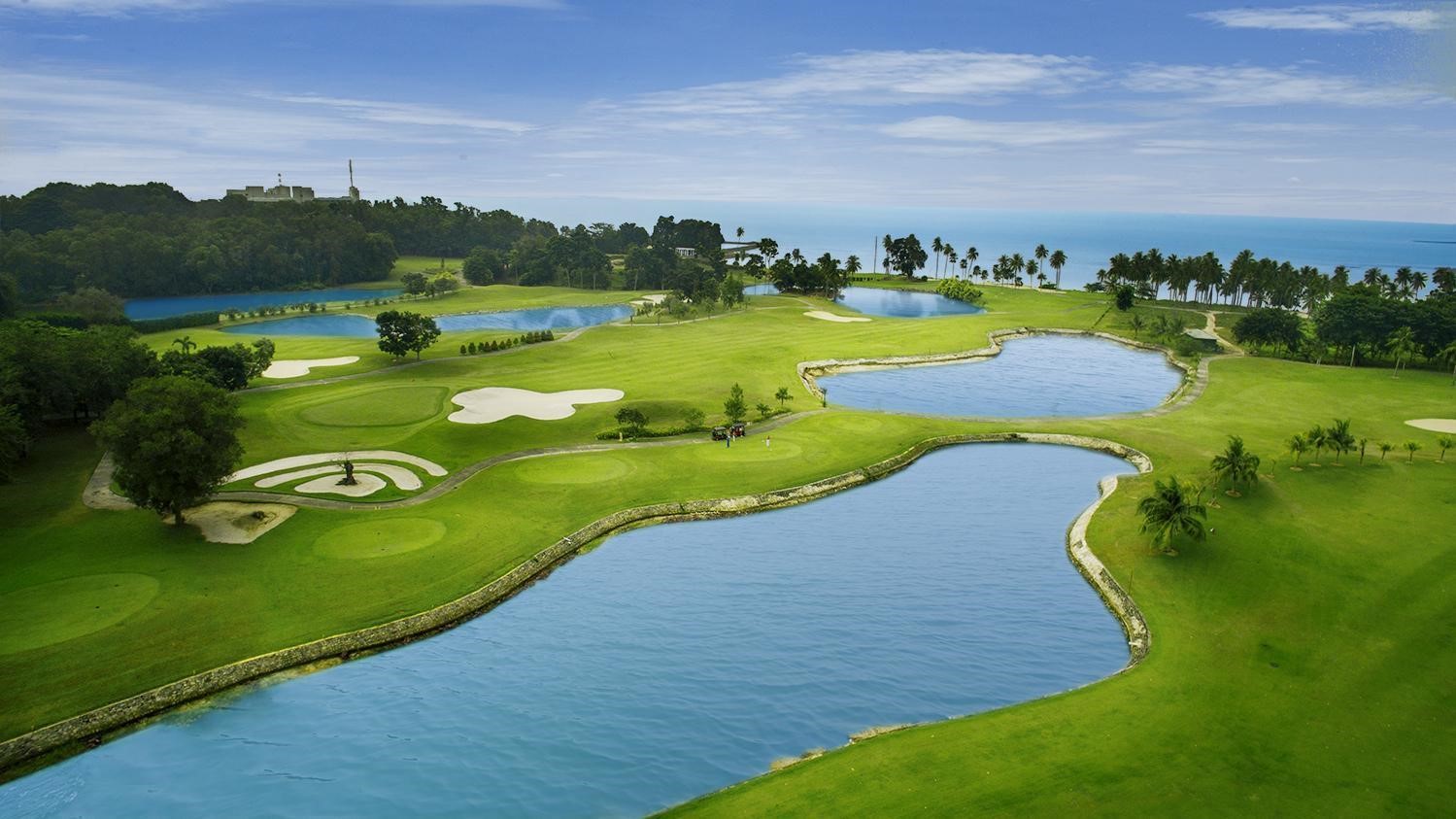 If you have a little extra time on your trip to Singapore, why not take a day or two to explore one of Singapore's neighbors – Indonesia? In this post, we will talk about visiting the city of Batam in Indonesia.
Batam is the largest city in the Province of Riau. This island is located less than an hour away by ferry from Singapore. Besides being an industrial hub, it is also a popular weekend getaway destination.
Many visitors enjoy coming here for its local dishes, astonishingly beautiful golf courses, and resorts overlooking the Singapore Strait.
Things you can do in Batam
There are endless activities one can enjoy in Batam. From shopping to golf tours to massage and spa treatments, you can achieve the ultimate holiday experience at a price that does not cost an arm and a leg.
For instance, you could book a golf package that includes 18 holes green fee, caddy and buggy, golf insurance, land transfer from the ferry terminal, and a meal for less than SGD200 (about $150)! And a 90-minute Indonesian traditional massage is only 350,000 Indonesian Rupiah (about $25).
*Remember to prepare some Indonesian rupiahs as some places may not accept credit cards.
How to get to Batam
You can take a ferry from either Harbourfront Centre terminal or Tanah Merah terminal in Singapore to one of the five ports in Batam. Depending on your choice of the terminal, a ferry ride will take between 40 minutes to an hour.
As many ferries are departing Singapore every hour, you can choose to buy your tickets at the counter. A round-trip ticket costs about SGD50 ($36).
There is usually no pre-seating arrangement, so you should join the boarding queue early if you want to grab a seat by the window. Fret not if you find yourself behind in the line. There is plenty of space available for everyone!
Important note
For citizens of most countries (Japan included), short term visitors entering Batam for leisure are not required to get a visa. Please refer to the Indonesia Tourism website to check if you need a visa.
Upon your arrival at Batam, be sure to follow the rules when you are passing through immigration. Immigration officers in Batam have a reputation for being strict, and there have been cases where visitors were denied entry and sent back to Singapore just for talking. Yikes!
How to get around in Batam
Taking a taxi in Batam can be a daunting ordeal to many, especially for those who do not speak the local language.
Whenever possible, try to get taxis from designated taxi stands (at shopping malls, hotels, etc.). Choose Blue Bird or Silver Cab taxis as these two taxi companies are known to be reliable and safe.
If you are staying at a hotel or going to Batam on a golf or massage package, make use of the free shuttle service that may be available.
Taking a trip to Batam is easy and fun. So grab your bags, pack your sunscreen, and get ready to have a great time!