Yummy street snack:Taho
| | |
| --- | --- |
| Local level | ★★★★★ |
| Recommendation Level | ★★★★★ |
| Budget | PHP5~20/person |
Love to wander the streets of the Philippines? Sipping taho along the way will certainly take your strolling adventure to a whole new level!
What is taho?
Taho, which is fresh silken tofu and sago pearls in arnibal (caramelized brown sugar syrup), is a popular street food in the Philippines.
Although there exist several variants of this silken tofu snack in other countries particularly in Asia, Philippines' taho still offers a unique twist to the usual tofu dish.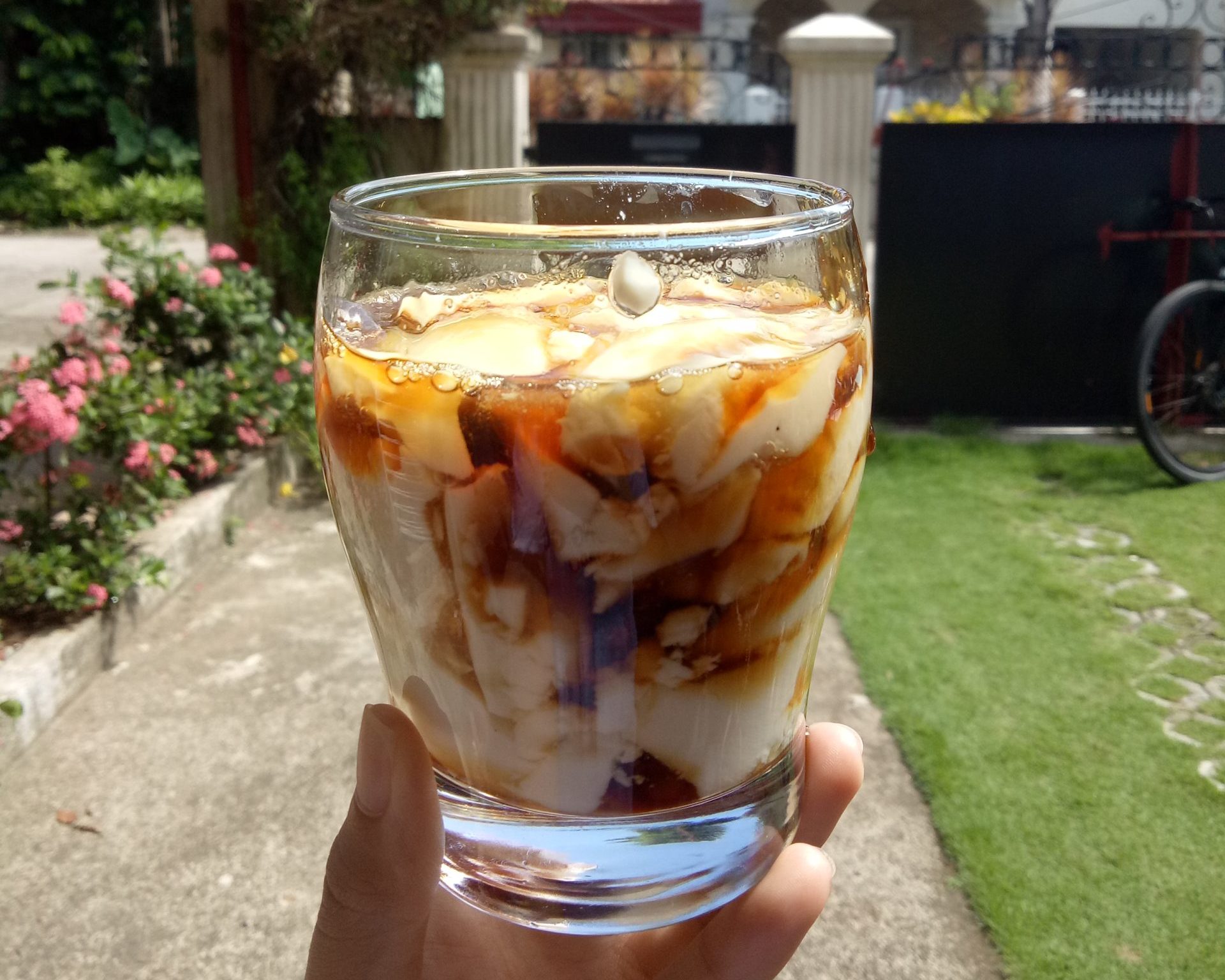 The sweet, thick, sugar syrup is just the perfect match for the bland-tasting but soft and light tofu. But wait, there's more! Tiny sago pearls are also added to the mix to make this snack more enjoyable.
This three-in-one snack that's best served warm is sweet, soft, and chewy all at the same time, a great contender for your favorite Philippine snack.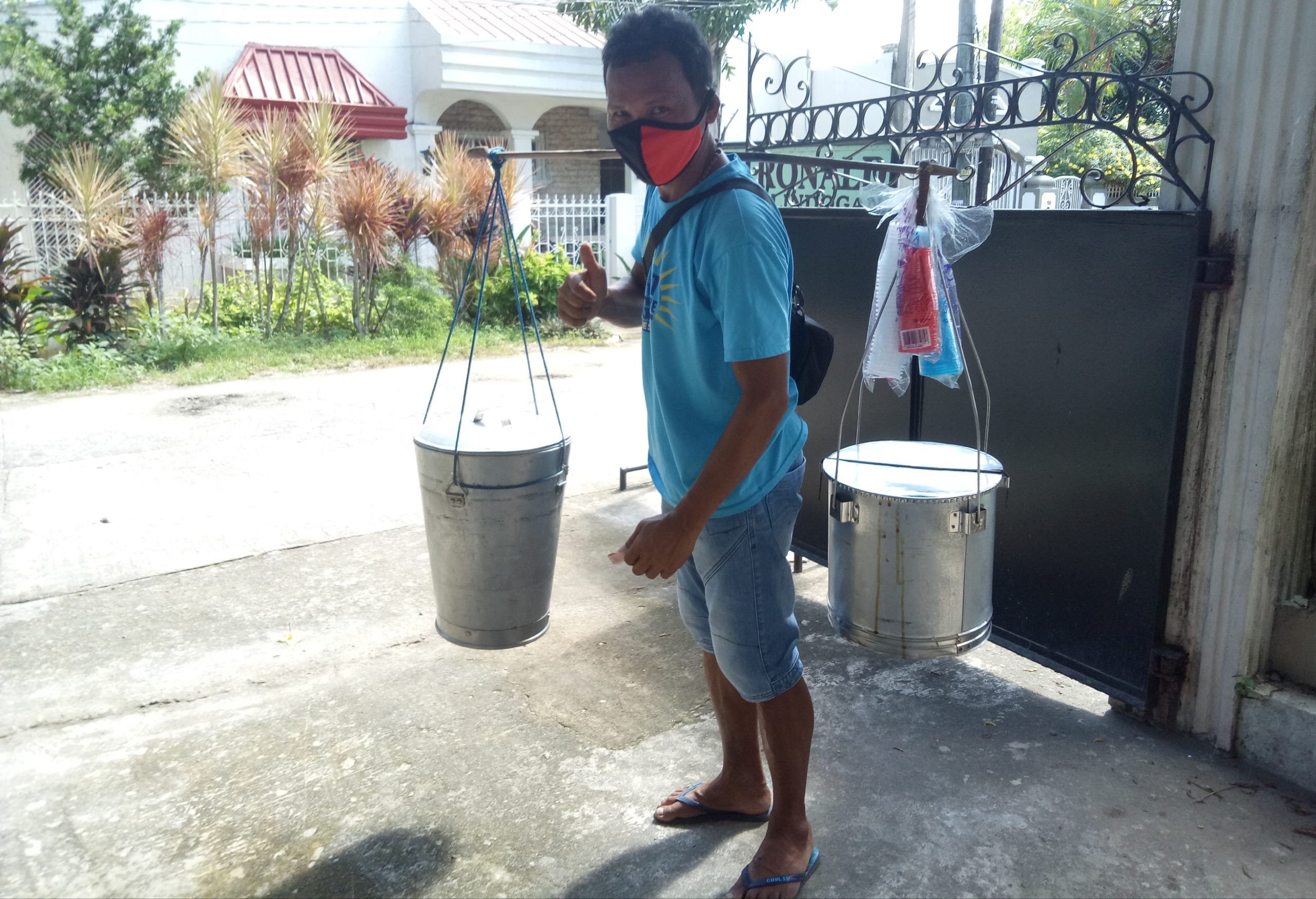 Taho vendors usually do their business early in the morning but some of them still roam around the town until afternoon to satisfy people's late day cravings.
These taho peddlers sure know how to make their presence known to customers by shouting out "Taho! Taho!" while carrying a long wooden stick on their shoulders with a stainless-steel cylinder attached to each end.
One cylinder contains the soft tofu while the other cylinder has a division inside to separate its sago and arnibal contents.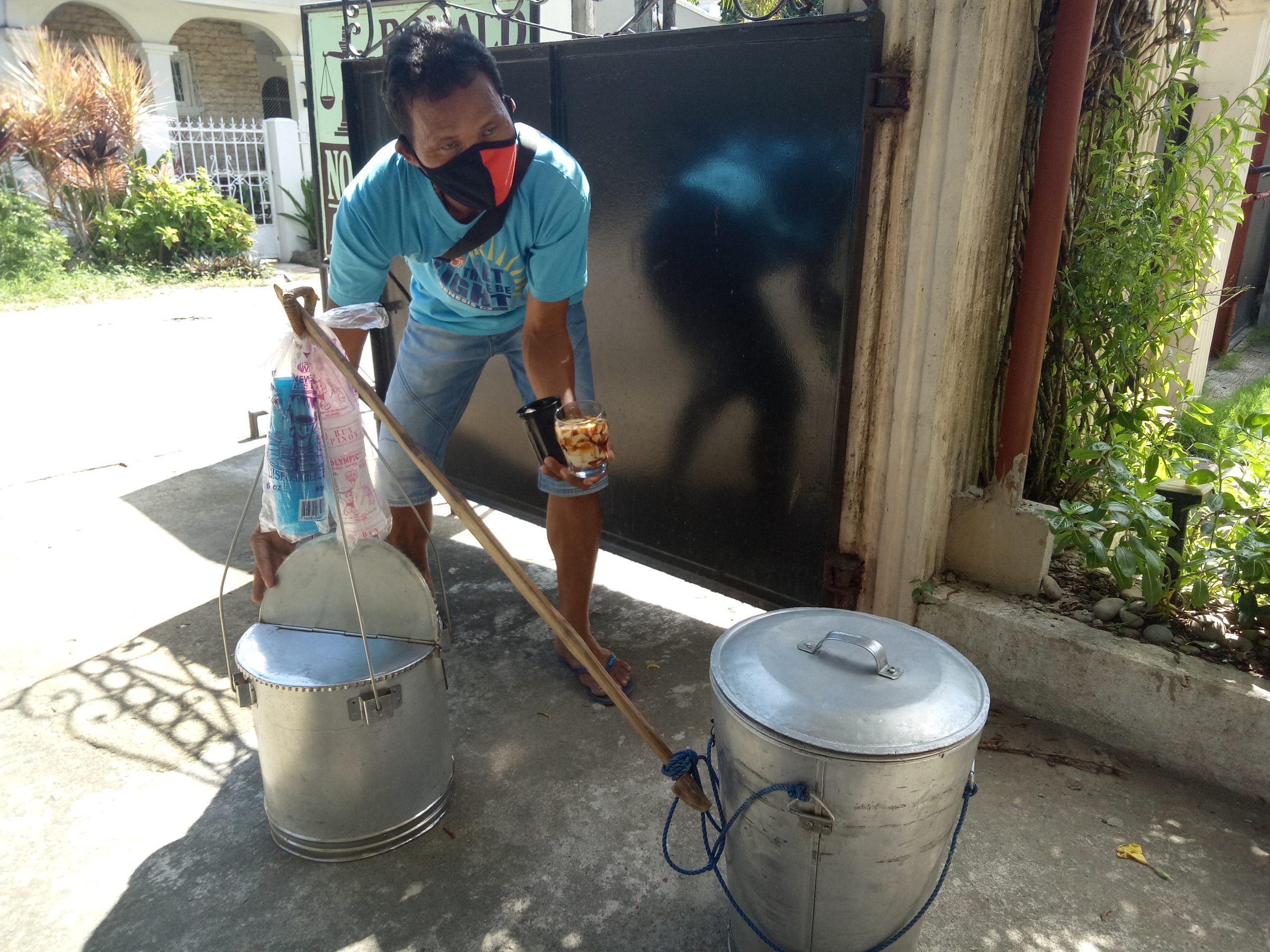 Why it is so popular and loved by the locals?
Taho is a classic Filipino street snack that's delicious, affordable, and satiating.
The balance of sweetness and tofu goodness plus sago's fun chewiness is especially favored by the kids. Having fresh taho in the morning is also a great way to warm up your day.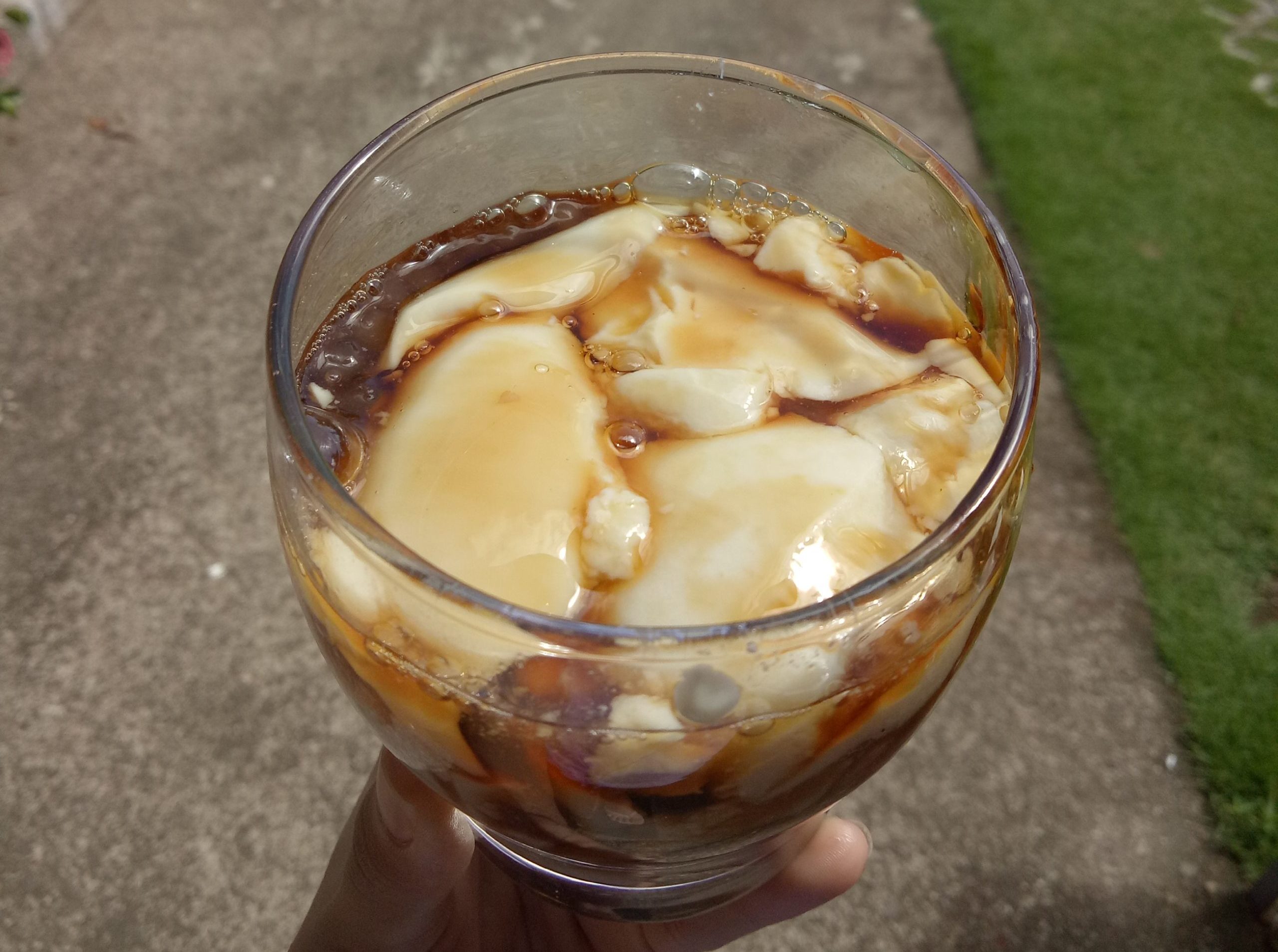 For only around Php10 a cup, you can enjoy this luscious local snack that's excellent when you need an energy boost while touring the city. Slurping some sweet taho during your trip in the Philippines is definitely an experience you won't regret
When and how to get taho?
When you already hear the taho peddler call, it is wise to wait for them just outside by the street and then call their attention by also shouting "Taho!" repeatedly. Then patiently wait and don't worry if they don't come to you immediately for they may just be serving another customer that's ahead of you.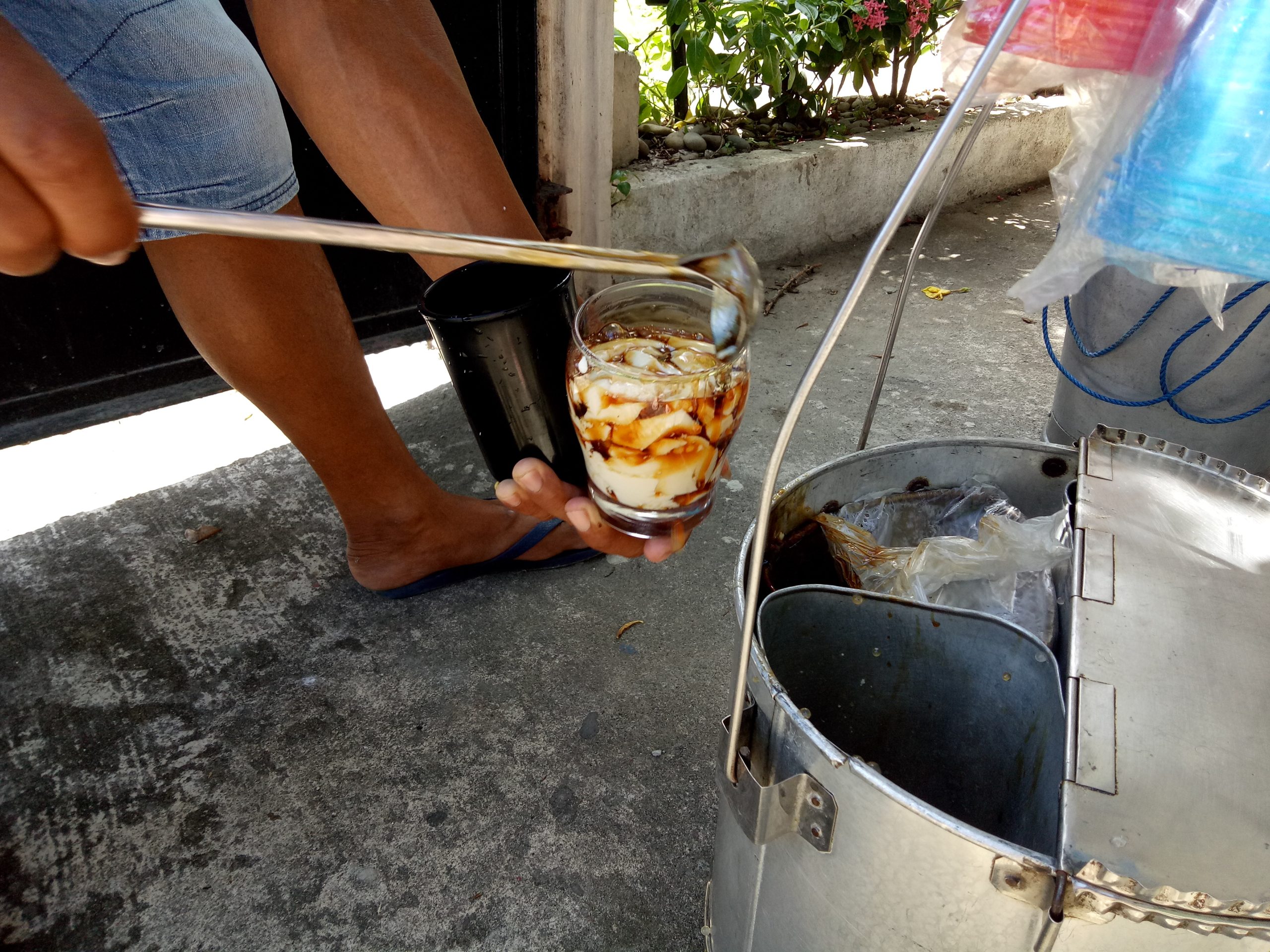 Most taho vendors, if not all, are very approachable and kind. They are also quite familiar with English so there's no need for you to fret over the possible language barrier. Depending on the size, a taho cup may cost Php5 to Php20.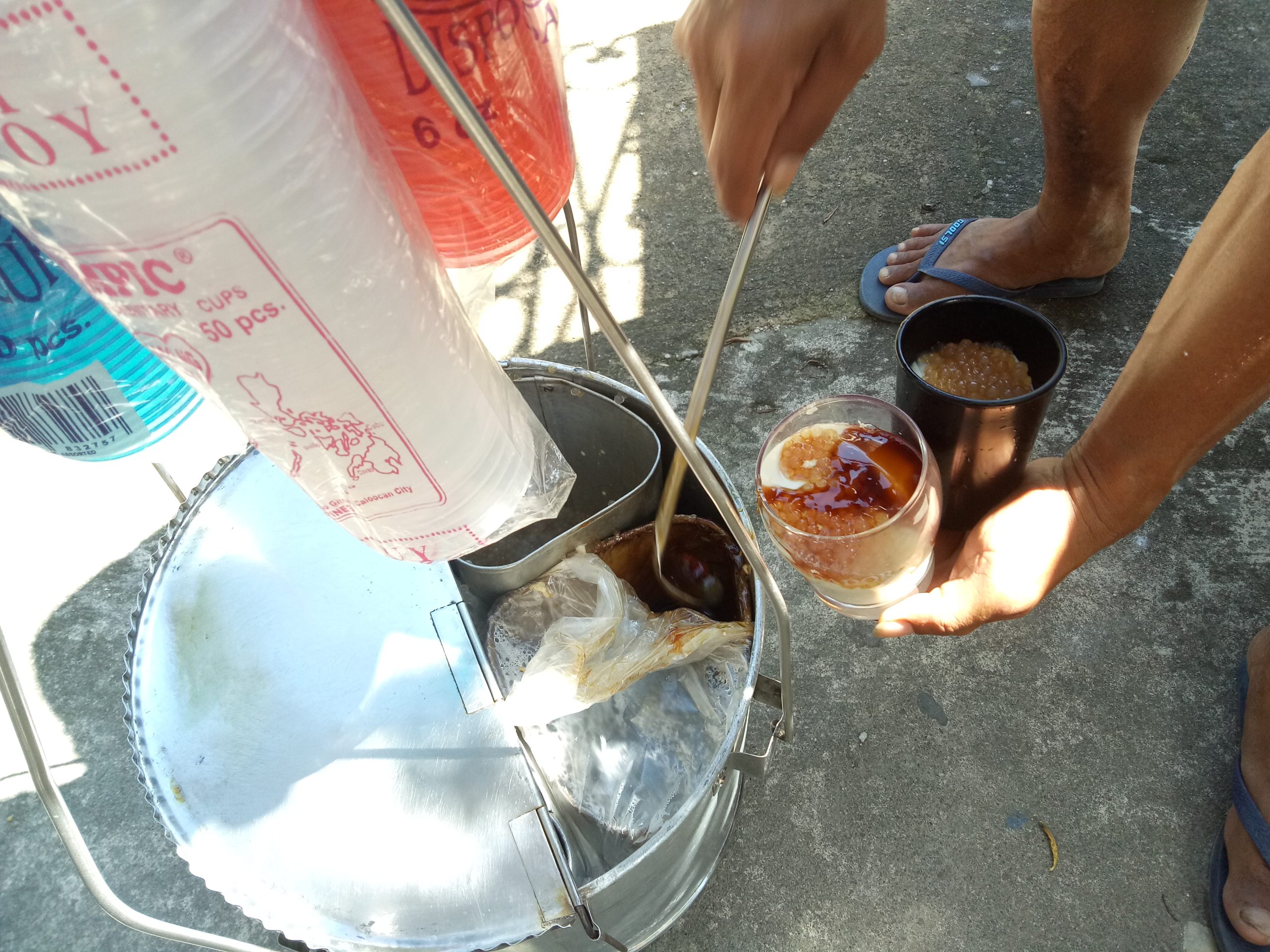 The vendor will then put the right amounts of each ingredient in a plastic cup and mix them using his little ladle. You may request for more of one or two ingredients as a trade off with the other ingredients.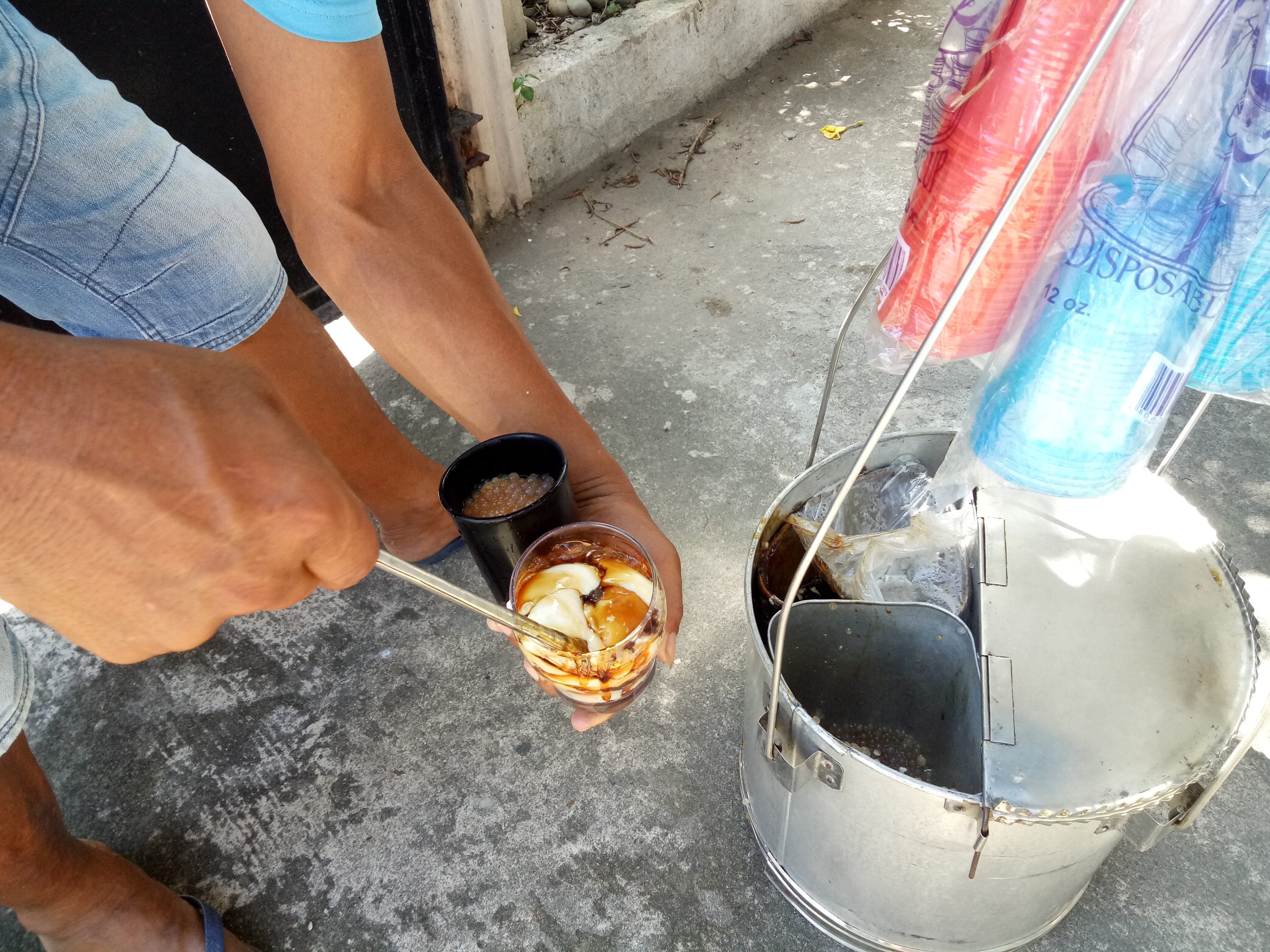 For a more convenient consumption, you can ask for a plastic straw so you can sip on it instead of drinking it straight from the cup. But I strongly advise you not to do this in order to avoid contributing to our world's plastic problems.
For a more eco-friendly option, you can offer your own reusable container like a glass cup, mug, or even a water bottle to hold your taho instead of the vendor's single-use plastic cups.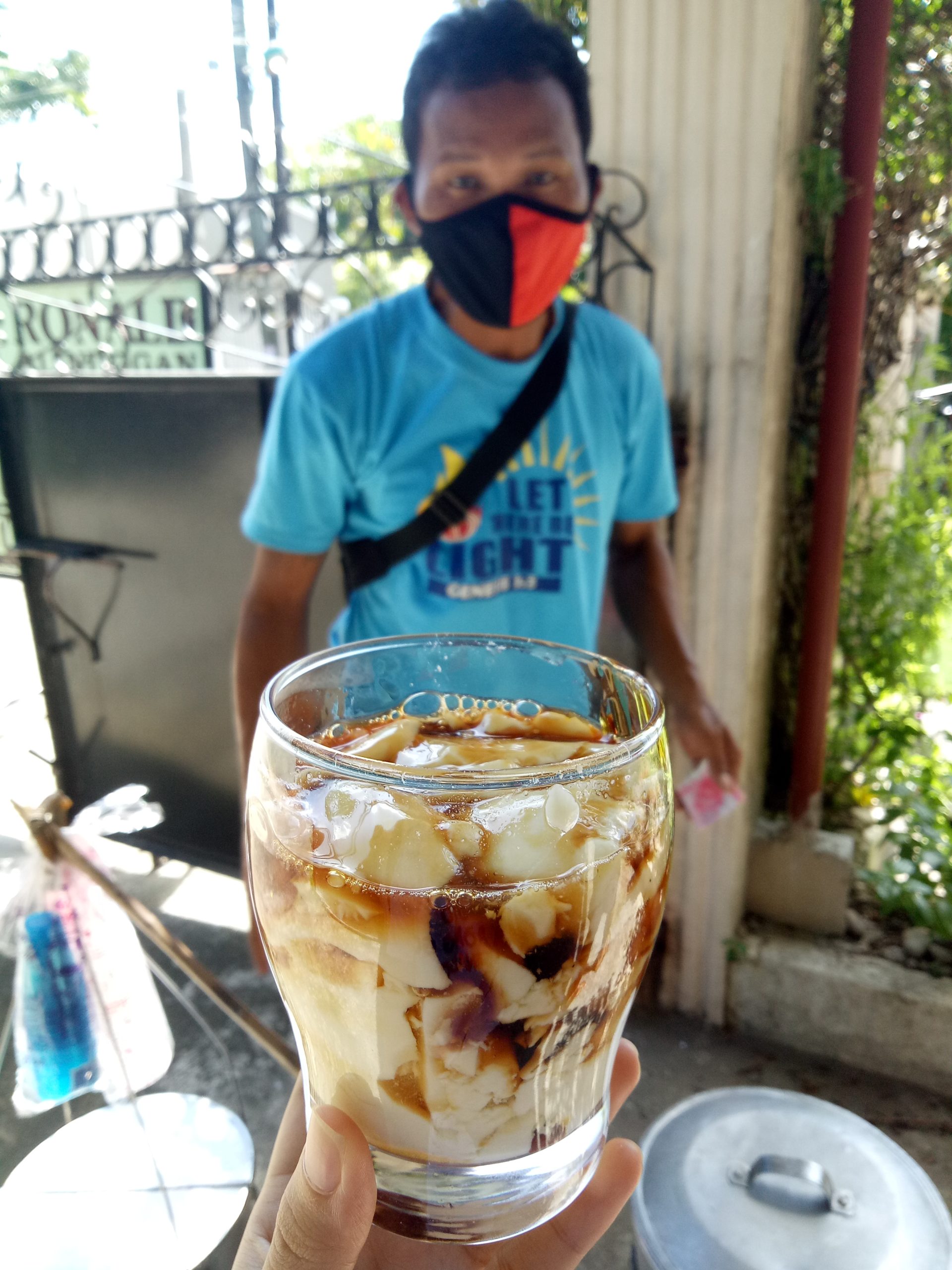 A must try yummy street snack in the Philippines
Street foods have long been engraved in the Philippine culture. They are a constant part of the country's streets and sceneries plus they serve a crucial role in the livelihood for many Filipino households.
This is why I urge everyone, including tourists, to support these types of businesses. When you buy from them, not only will you enjoy budget-friendly yet yummy snacks, you also help these vendors bring home food to their families.
There's just a lot of reasons why you should try taho, one of Philippines' famous street snack and a personal favorite of mine.