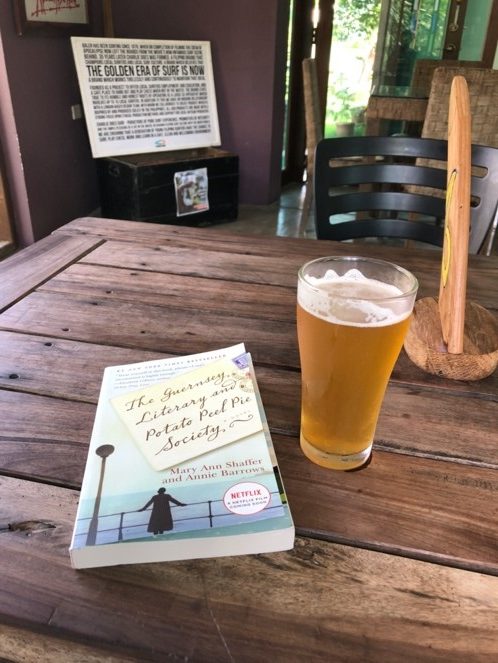 Charlie Does
| | |
| --- | --- |
| Local level | ★★★★ |
| Recommendation Level | ★★★★ |
| Budget | PHP150~300/person |
Northern Escape from the Metro
For those who are sick and tired of the noise (and pollution) of the Metro, just jump into your car or take a bus to the Northern province of Aurora in the Philippines. A favorite destination among surfers is Baler. But unknown to many, there is more to Baler than the waves.
Baler is a perfect escape for those wanting to get away from the stress of their jobs or day to day lives. If you're not there for the waves, the quiet town brings a sense of peacefulness to its visitors.
Afternoons Well-Spent
As I was walking along the long beach of Sabang in Baler, I entered one of the side streets and explored the street parallel to the beach. Here I discovered Charlie Does.
Charlie Does is a surf school, hostel and café. I decided to spend the afternoon at its café.
Since it was the middle of the afternoon, I was looking to rest my feet and cool down from my walk along the beach. And this is what welcomed me.
Now, who wouldn't want to spend an afternoon here? The vibe of the place is very, as they say, chill. No crowds. Minimal to zero noise in the area. You would just hear the occasional buzz of the tricycle from the street. Just the quiet and maybe the random thoughts in your head.
For a laidback afternoon, my immediate response was to order one of their Baler Brew. The beer they serve is from a local brewing company in Baler. The cold beer is really good especially after a walk in the sun. With a good book and fantastic beer, my afternoon at Charlie Does café was set.
Just don't forget to check your watch from time to time because as they say, "time flies while you are having fun!" But in this case, time flies while you are so laidback.
Best Taco in Town
Charlie Does Café focuses on vegan and vegetarian food. So, for the meat eaters out there, give this a chance! You will not regret it. A favorite from their menu is the fish taco.
I did not know what to expect when I ordered the fish taco but once I took a bite, I couldn't stop.
It was refreshing at the same time so filling. I am not a vegan or a vegetarian and I like my tacos with ground beef but the fish taco made me want to order another one! That's how good it was.
The fish taco is priced at 80 pesos. It's a good afternoon snack that will definitely go well with their Baler Brew.
Language
Since Baler welcomes visitors from all over the Philippines and the world, the locals can speak English relatively good.
The servers at the café of Charlie Does can help you out with the basics especially with their items but don't rely on them to be your tour guide for your entire stay.
How To Get There
From Manila, take a car or public bus to Baler, Aurora. The trip takes around four or five hours depending on traffic.
You know that you are nearing Baler when you approach a road heading downward and it is turn after turn after turn. It is a bit dizzying but just for a short while.
Once you get to the town proper, Charlie Does can be easily found on Waze or Google Maps.