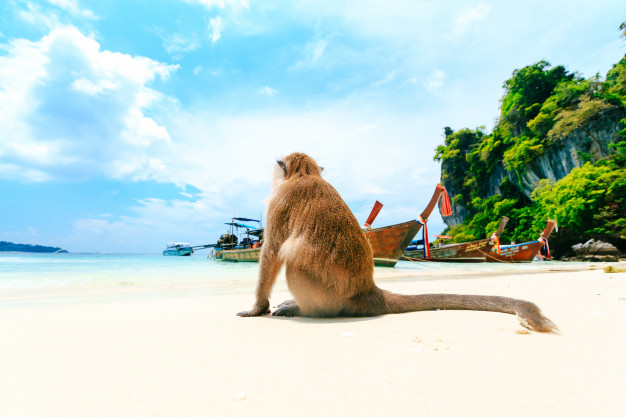 Information about Phi-Phi Islands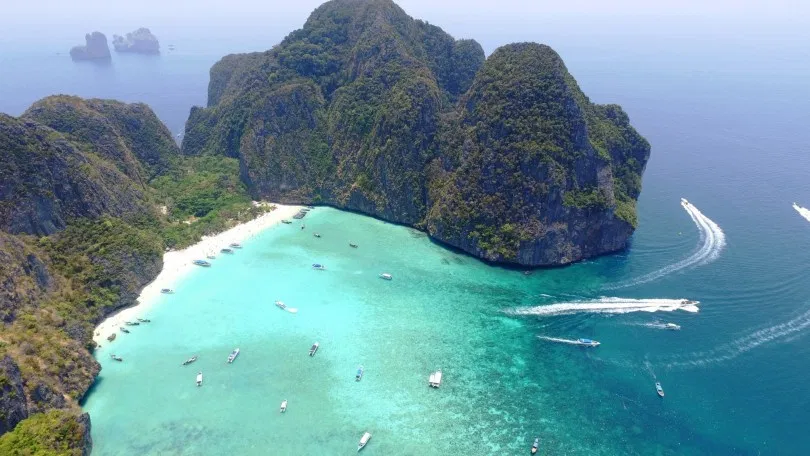 The Phi-Phi Island is considered one of the most beautiful natural islands in the whole Thailand, it is characterized by it's multiple rocket mountains, caves and beautiful white sand beaches, Phi-Phi is actually a group of islands which allows to visitors amazing experiences and natural views away from noisy lifestyle in big cities.
Transportation in Phi-Phi Islands
In phi-phi you'll find no transportation vehicles which means no cars, no bicycles and no motorcycles for travelers, basically walking is the only way to assure your transportation to restaurants, hotels and the only way to get in or to leave the island is by a boat.
Hotels in Phi-Phi

There are many hotels in Phi-Phi island, presenting a good quality of room services and fooding, prices varies depending on the offers of each hotel, they are generally costing between 25$ to 150$ per night/person.
Visit the best Phi-Phi Island spots on a boat and live an amazing experience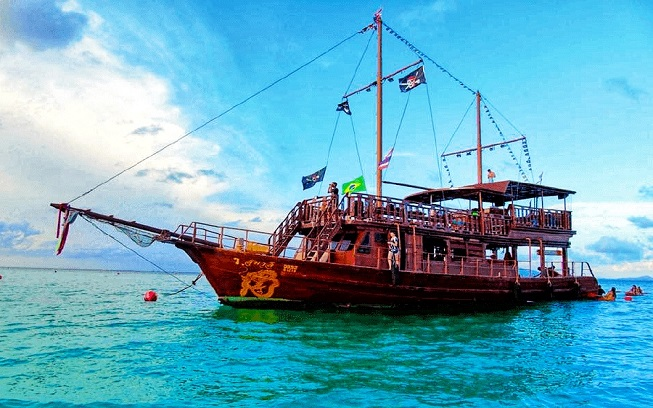 If you would like to take an amazing experience there it is suggested to take one of many tours agencies which will allow you to benefit from a wonderful boat tour with kind guides, while gaining in terms of time and power you'll see all what you're supposed to see in a week just in one day.
I suggest for you the Pirates Boat, this one is characterized by it's amazing pirate style as well as it's price, with a Dj inside also as drinks and fooding services, taking you into the sea to visit the best hidden spots of the Phi-Phi island with many cool people from many parts of the world.
Visit the best Phi-Phi Island spots on a boat and live an amazing experience
Monkey Beach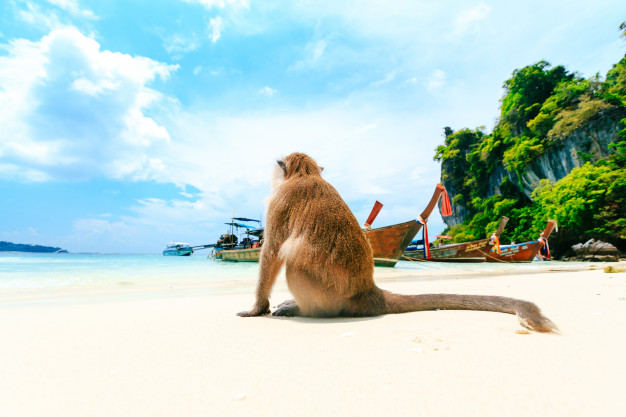 A small beach where you'll take a wonderful experience which is swimming in pure water also as meeting kind and playful monkeys, so you can hold them, put them on your shoulders and take special pictures to save memories.
Maya bay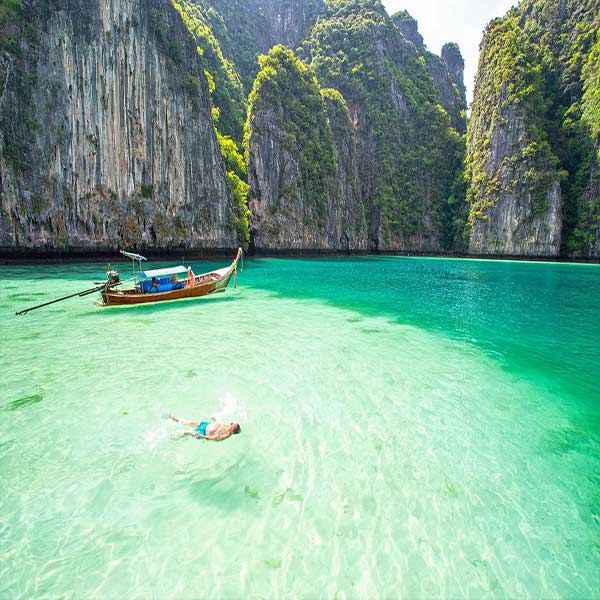 The best adventure you may take ? what's better than having a small boat (caiaque) to get inside the sea with a partner between a mix of green mountains, and transparent blue water also as taking the opportunity to get rare pictures in order to surprise your friends and swim wherever you desire feeling yourself like in the paradise.
As of 2020, landing on the Maya Bay is restricted due to environmental protection, but the transparency of the water is high, and snorkeling in front of the boundary line where the seabed can be seen is amazing!
Viking Cave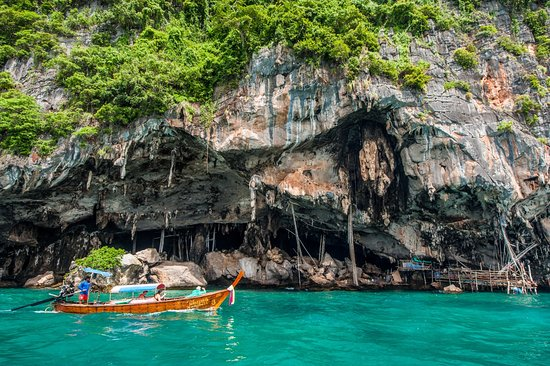 Are you a Viking civilization lover? here is what you may look for: stories says that this cave was hosting Scandinavian Vikings. in fact, they were forced to hide out there during brutal storms and they left amazing paintings on it's walls though.
Bambo Island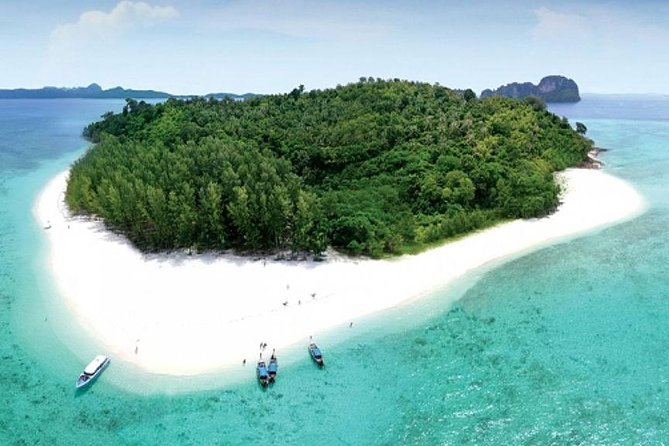 For relaxation and inner peace lovers, it is a large beach calm beside it's clean white sands, in fact it's perfect to close up your visit by taking pictures, explore the island and catch a beautiful sunset.
Phi Phi emplacement and map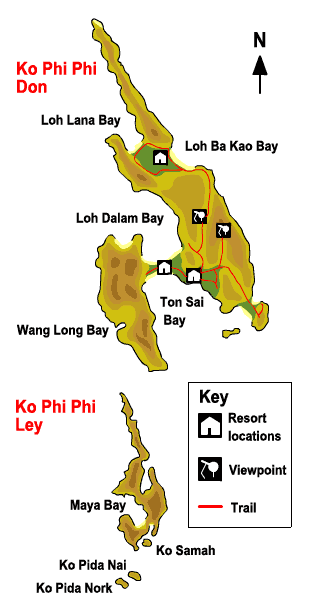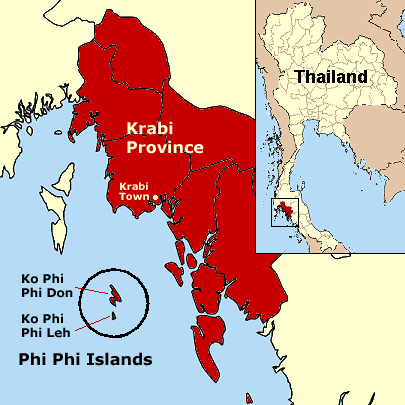 Phi Phi Island is about a 4-hour land and sea transfer from Phuket International Airport to the Ko Phi Phi Don mainland.
How to order a place on Pirates Boat
You can order a place online or you can go directly to the boat set place on the port, buy a ticket and wait for the beginning of your adventure.