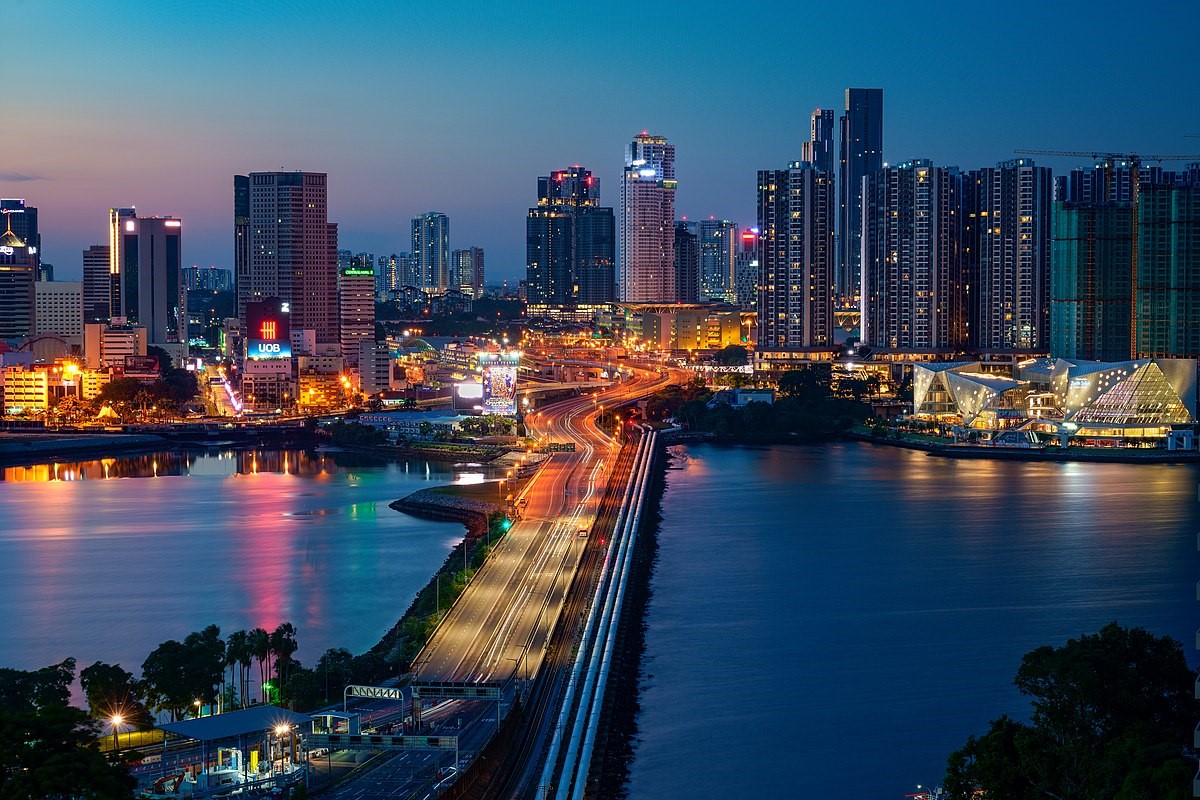 A staggering number of over 300,000 travelers cross the two bridges connecting the Malaysian state, Johor, and Singapore daily.
The Johor-Singapore Causeway (also known as Woodlands Causeway) and Malaysia-Singapore Second Link (or Tuas Second Link) are not only vital to the people traveling to Singapore for work, it is also essential to visitors looking to spend some leisurely time in Johor.
Before you begin your shopping and eating exploration in Johor, here are 3 things you should avoid to make sure that your trip is an enjoyable one.
1.Not checking the traffic conditions in advance
Whether you are using a bus, a taxi, or a chartered car, you should always check the traffic conditions of the causeway before you leave. Depending on the state of traffic, you may be able to get to the other side of the bridge within an hour or spend more than 3 hours crossing it! You can utilize Google Maps or one of the many applications or websites that provide live status on the road condition.
In general, you would want to avoid crossing the bridges before 10 in the morning and after 4 in the evening. Saturdays are also not recommended as there are many day-trip visitors from Singapore entering Malaysia or Malaysians who are homebound for the weekend.
2.Not having enough cash on you
Taxis and chartered cars offer convenience and comfort, but they can be expensive as a single trip can set you back 100 SGD (approximately $70) or more. Traveling by bus is much more affordable as it costs less than 4 SGD (approximately $3) to get from Singapore to Johor Bahru (the capital of Johor), and RM10 (approximately $2) or less when you are returning to Singapore. Travelers on a limited budget or those who want to enjoy an authentic, local experience will usually prefer to take the bus.
If you are taking the bus, please make sure you have sufficient local currency (preferably in coins or smaller notes as you will not be given change!) before you arrive at the bus stop. There's nothing more frustrating and horrifying than realizing you don't have enough local currency for your bus fare when there's no money changer or ATM around.
3.Engaging strangers
It is advisable to get through the Johor Bahru Customs, Immigration, and Quarantine (CIQ) Complex swiftly without wandering around to avoid being victims to those with malicious intent. Follow the available signs or crowd of travelers passing through the immigration checkpoint and you should be fine.
It is normal to get carried away by the excitement of traveling to a new location, but you should always keep your guard up and be aware of your surroundings, regardless of where you go.
In conclusion
Remember to check the traffic condition before you embark on your journey (to/from Singapore and Johor)
Prepare enough cash in both Singapore Dollar and Malaysian Ringgit if you decide to take the bus
Stay vigilant
Last but not least, have lots of fun exploring the limitless variety of entertainment, food, and places in Johor!