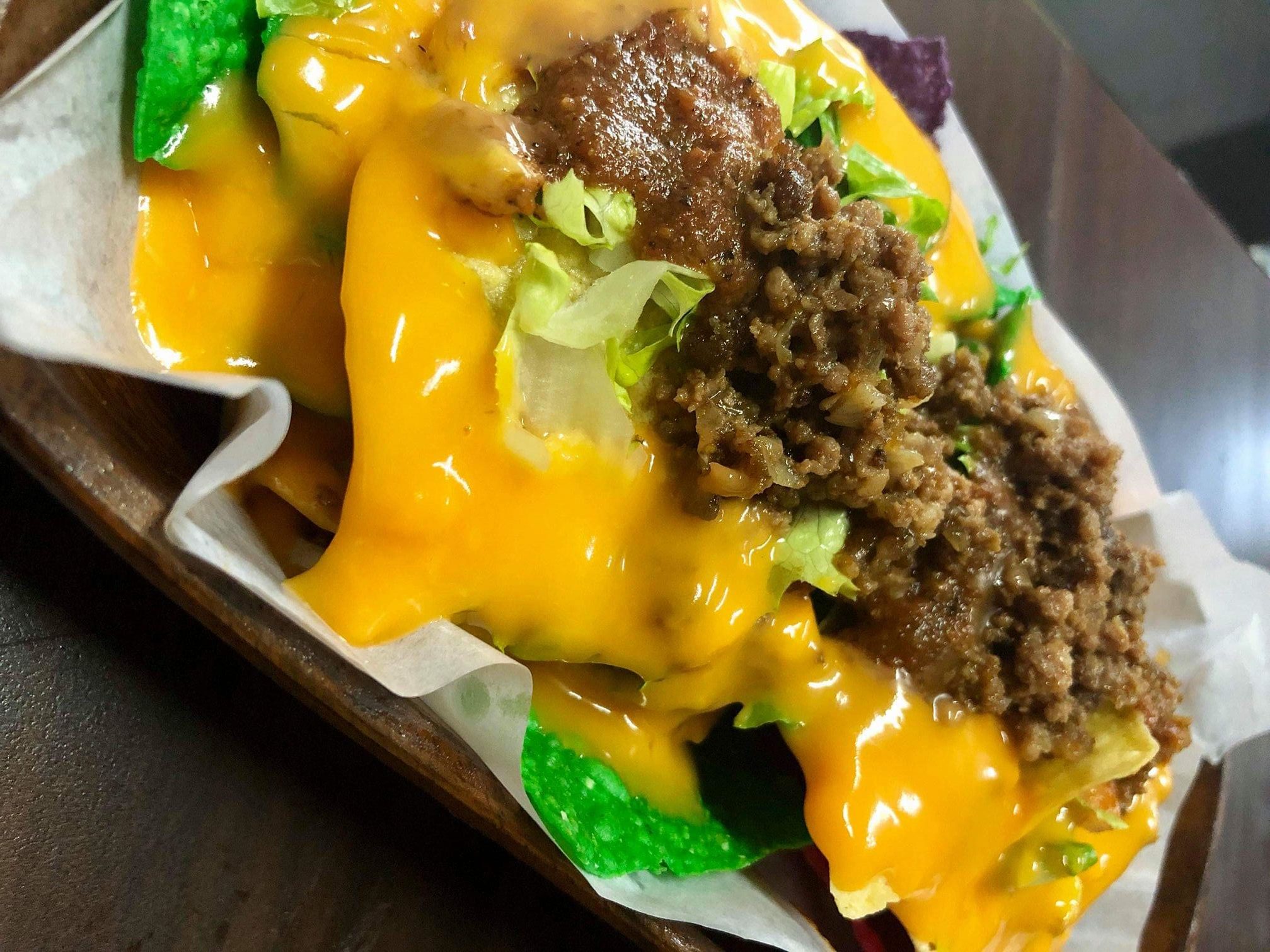 There are numerous restaurants and diners set up in cities to serve thousands or even millions of city dwellers. But the truth is, each of us only have a few favorites among them, those certain go-to places and we just don't seem to get bored of eating there again and again.
Cuervorito Craft Burgers definitely belongs to my own list of comfort places. Let me show you why you should also try dining in Cuervorito especially when you're hungry after a tiring Manila tour.
Cuervorito Craft Burgers
| | |
| --- | --- |
| Local level | ★★★★☆ |
| Recommendation Level | ★★★★★ |
| Budget | PHP100~200/person |
From burgers, rice meals, snacks, refreshing coolers, Cuervorito has got it all! This place offers a variety of craft burgers and sandwiches made with high-quality ingredients. Meaty goodness and healthy freshness will surely ooze out from every bite!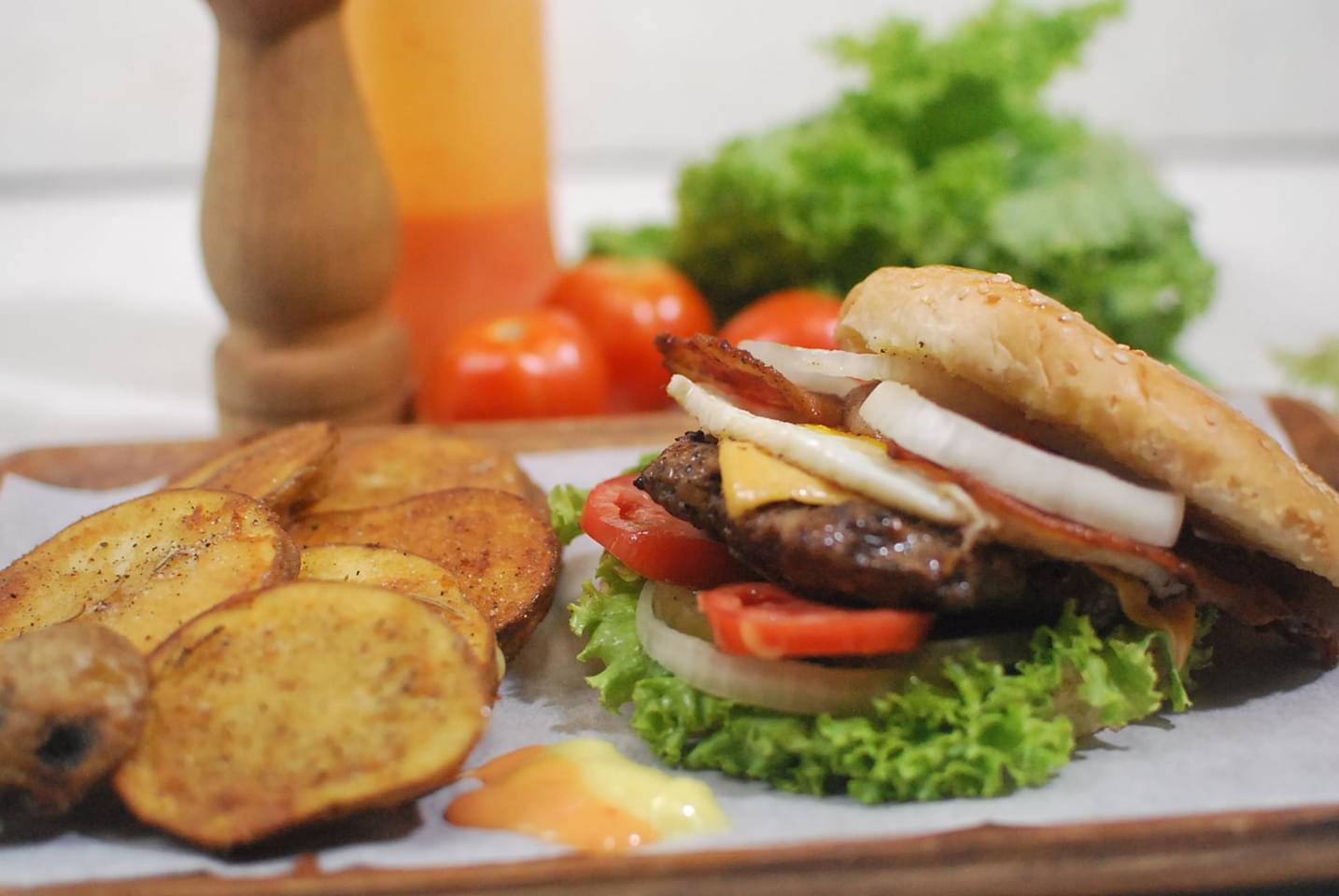 For first time customers, my friends and I recommend the Texas Barbeque Burger. Its smoky, luscious taste will make you want to have another serving.
But don't limit yourself to one flavor because they also offer other bun delights such as Bacon Cheese, Belly Button Melt, and Cajun Chicken Sandwich.
And there's no problem if you suddenly decide that you actually want tortilla instead of buns because Cuervorito's Beef Burrito is here to save the day!
Oh! While you wait for your orders to arrive, you and your friends can munch on these colorful nachos that's drowning in meaty cheese. What an appetizing sight!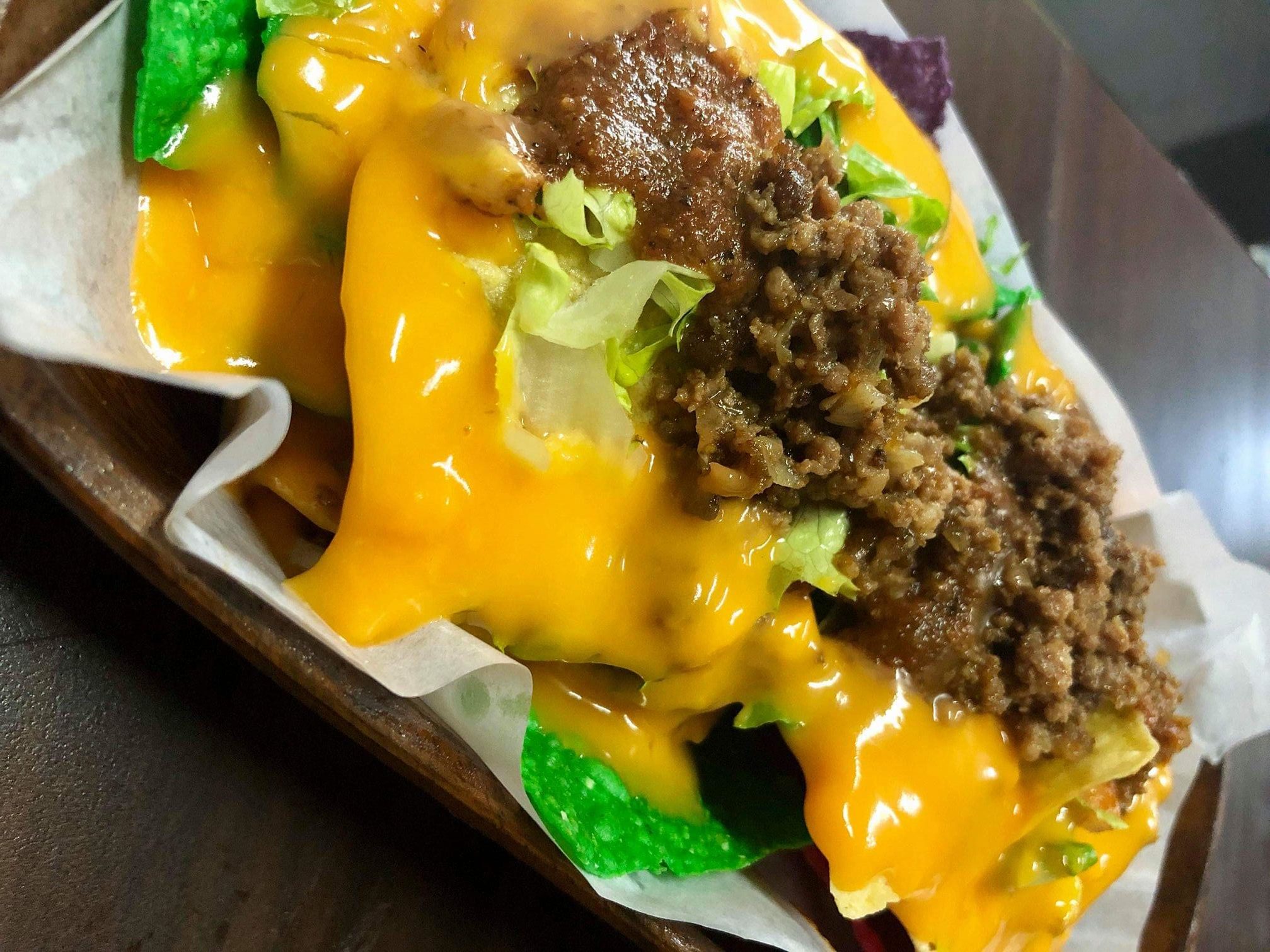 Since you're in the Philippines, you can't forget about the rice meals. Cuervorito has secured a lot of patrons (including me) all thanks to their seasoned pork, chicken, and beef rice meals.
My personal favorite is the Chicken Tenders meal. I am crazy about it! I just can't help but always crave for it especially that it's one of my comfort foods after exams or long stressful days.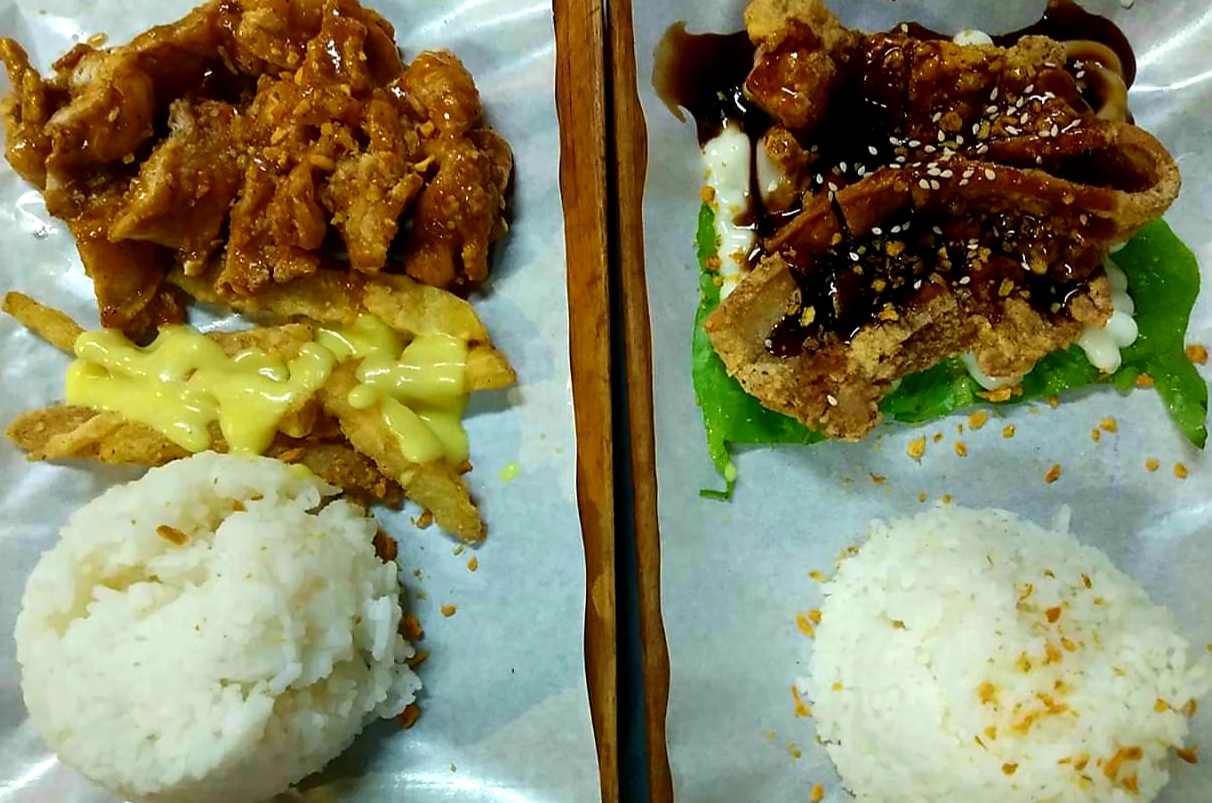 You can't blame me from going loco over this saucy, sweet and spicy, soft and delish chicken with French fries or mojos on the side that comes with a creamy, one of a kind mayo dip. Just describing it makes my mouth water!
But then again, Cuervorito prepares an array of other tasty meals like the Roadhouse Pork Belly, Pork Tonkatsu, Beef Tapa (cured beef), and Chicken Teriyaki. Maybe you'll find your own favorite dish, the dish that'll keep you coming back for more.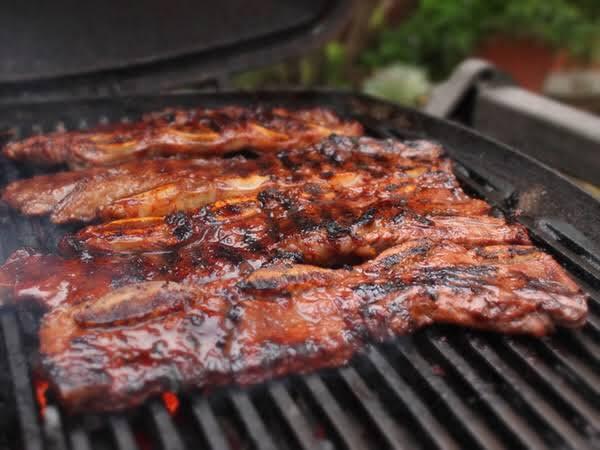 The tiring walks of touring the city or even all the eating will inevitably make you thirsty. But you have nothing to worry for these ice-cold lemonades will quench and refresh you in no time.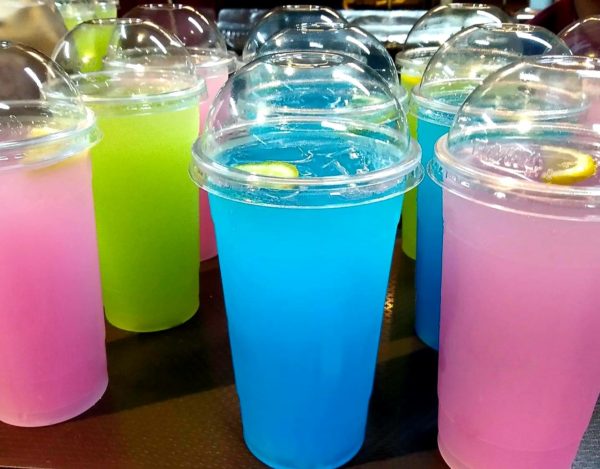 Why it is so popular and loved by the locals?
Other than burger and rice meals, Cuervorito also prepares potato fries, mojos, shake, and cheese sticks which are perfect when you just want to pause and snack on a sunny afternoon.
Putting aside the delectable taste of their meals and other goodies, Cuervorito is strategically located very close to the heart of Manila. As such, many universities and workplaces surround this diner, making it a customer hotbed.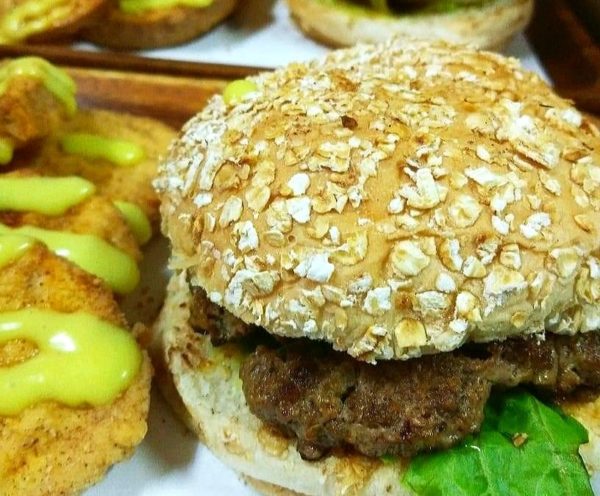 These workers and students are also particularly attracted to the budget-friendly menu which Cuervorito offers. You can already have a delicious burger or a filling full rice meal for only PHP100 which is just around JPY200. Sulit! (this is a Filipino term and expression which means "worth it")
How to order?
Fear not for the Cuervorito staff are very accommodating people. You can point the food of your choice on the menu or simply talk to these friendly staff for they are fluent in English as well. Plus, they can also deliver food to your doorsteps as long as you're around the area without any delivery fee of some sort. What's not to love with Cuervorito's service?
When and how to get to Cuervorito?
Open every day from 14:00 to 22:00, it is best to dine here right after they open in the middle of the afternoon or at 21:00 around their closing time. This way, you'll be able to avoid the crowd and skip the long lines when ordering.
It is also very accessible through Manila's LRT1 line. Alight at the Pedro Gil Station which is at the cross-section of Taft Avenue and Pedro Gil Street. Walk along Taft Avenue and then turn left at Julio Nakpil Street, it'll be a straight path from then on. You will be able to spot the place on your right after an 8-minute walk.
Restaurant Information
Name: Cuervorito Craft Burgers
Address: 1038 Julio Nakpil, Malate, Manila, 1004 Metro Manila
Time: 14:00 – 22:00
Days Open: Every day
Facebook: https://www.facebook.com/cuervoritoburgers/
Instagram: @cuervorito
Having a place that's close to you heart (and stomach) is one of life's little joys. But, even if you can't stay long, just drop by at Cuervorito and see if it can be your home away from home. Maybe we'll bump into each other there!
Photo from Cuervorito Craft Burgers