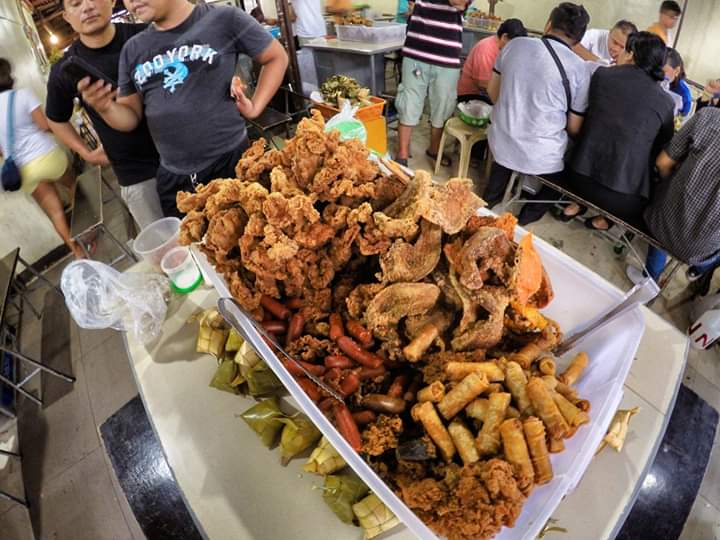 | | |
| --- | --- |
| Local level | ★★★★★ |
| Recommendation Level | ★★★★★ |
| Budget | PHP50-150/person |
What's with Pungko-pungko sa Fuente?
To fully experience the destination, you have to go where the locals go.
While there are a number of restaurants that you can hang around in Cebu City, nothing beats where one gets to eat one of Cebu's favorite street food – ginabot. Ginabot is Cebu's version of chicharon bulaklak or pork crackling made from deep-fried ruffled fat and intestines of pig.
It is best eaten when still warm and dipped in spicy vinegar.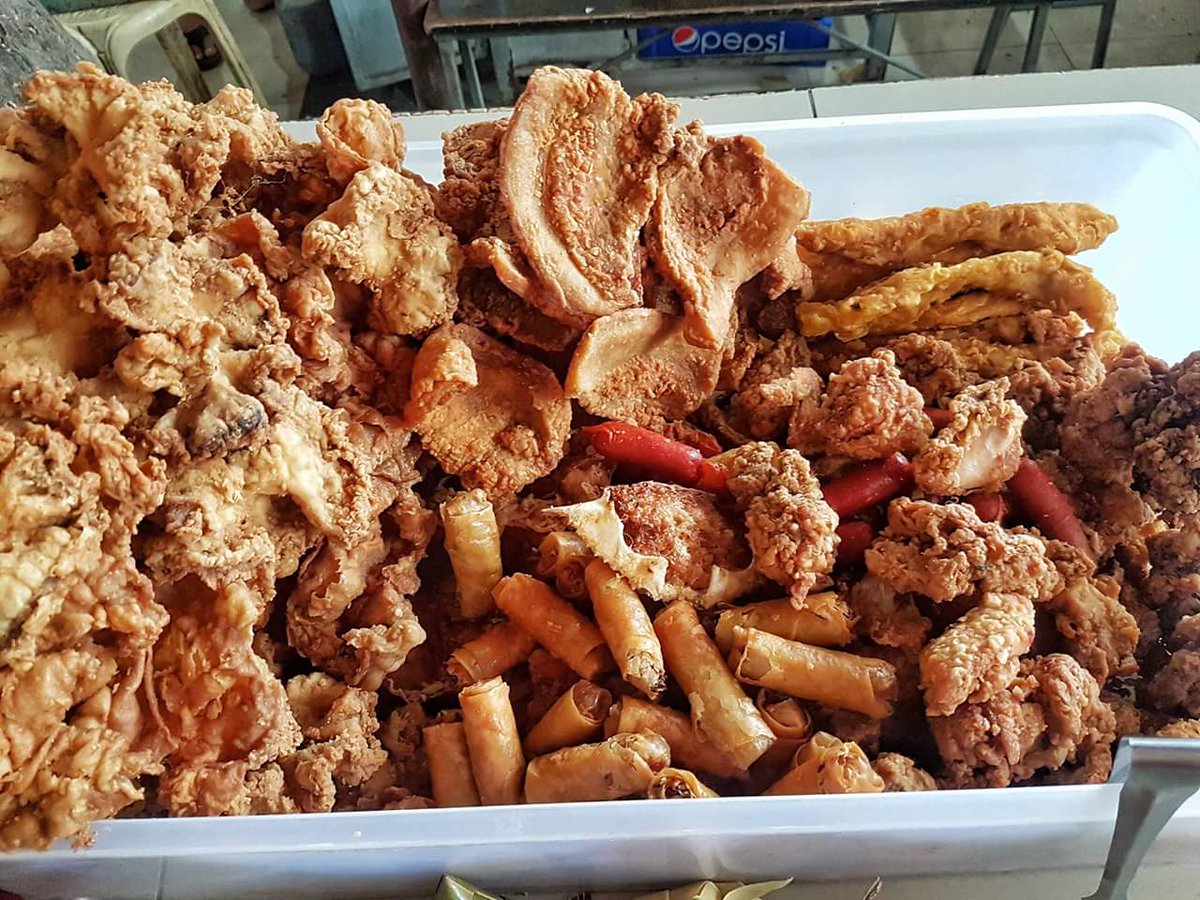 Ginabot is often sold in the sidewalks around Cebu – known as "pungko-pungko" where diners get to sit on benches with a table. Pungko is a Bisaya term which means to squat or crouch; hence, the terminology. If you want to get the best of your trip, it's best to visit Pungko-pungko sa Fuente as it has been slowly gaining popularity among locals because of their crispy and delicious ginabot.
In fact, it has been recently recognized as "The Best Pungko-pungko in Cebu" by a local newspaper.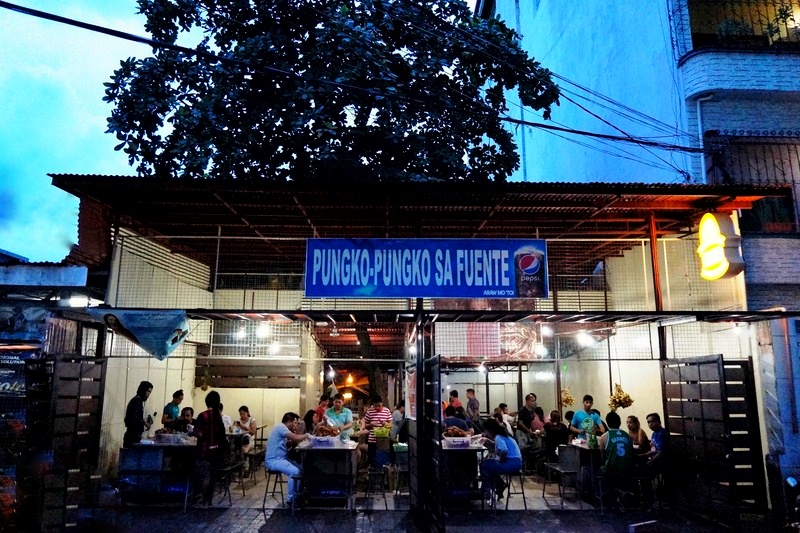 Why is it popular and loved by locals?
While ginabot is a common favorite among locals, Pungko-pungko sa Fuente also serves a wide selection of fried food including lumpia (spring rolls made from meat or vegetables), bola-bola (meatballs), longganisa (local sausage), crab meat, and crispy fried pork. All of these are best paired to Cebu's hanging rice known as "pusô".
Aside from the sinfully good kind of food served in Pungko-pungko sa Fuente, the place has been rising to popularity because of the services provided by the people. Their warm smiles and greeting upon your entry will surely make you feel more welcomed than ever.
Best of all, the price of their dishes is very affordable – making you enjoy more the experience and food served. Compared to other pungko-pungko, they have also adhered to sanitary requirements which will make feel secure with your gastronomic adventure.
Best time to visit
As it is near to several workplaces and universities, Pungko-pungko sa Fuente is often flocked with customers by lunch and dinner time. If you're not interested with joining the crowd, you may go ahead as early as ten or eleven in the morning or around five or eight in the evening.
It is open from 6am to 10pm.
How to order
You don't actually get to worry as to how to order even if you don't know how to speak Bisaya because the food that they are serving are already placed on the table where you are going to eat.
All you have to do is to get what you want, ask the attendant to chop the ginabot for you, and prepare your super spicy sauce.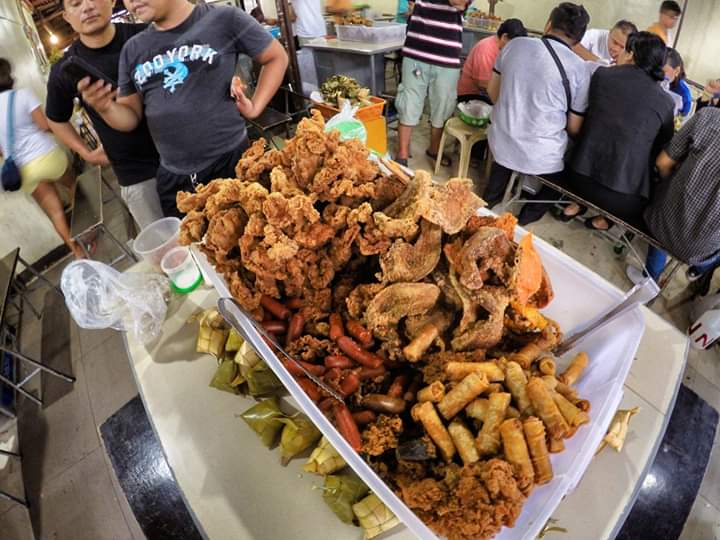 My recommendation
As first timers, I highly recommend diners to try the ginabot.
Ask the attendant to put lots of onion and chili on your sauce to make the experience totally unforgettable. Every piece is worth Php15, so eat as much as you want!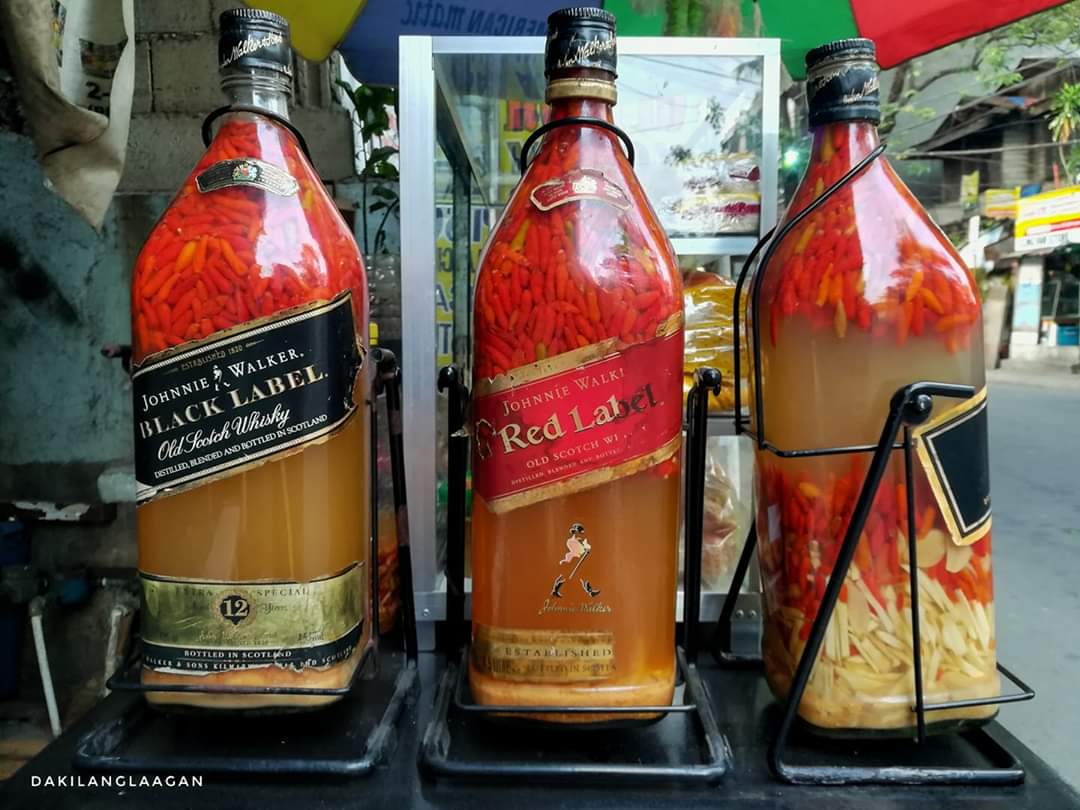 How to get there
Pungko-pungko sa Fuente is located at 52 A J Llorente Street, Cebu City. It is right across Apple Tree Suites, behind Fuente Circle.
If you're bringing along your car, you can easily locate the place using Waze and Google Map. But if you're commuting, ride a jeepney that passes by Fuente Circle. You may ask the driver to drop you off at National Book Store in Mango Avenue or Hi-Precision Fuente.
You can simply ask around for directions as to how to get to Pungko-pungko sa Fuente.
Important information about Pungko-pungko sa Fuente
Name: Pungko-pungko sa Fuente
Address: 52 A J Llorente Street, Cebu City
Time: 6am – 10pm